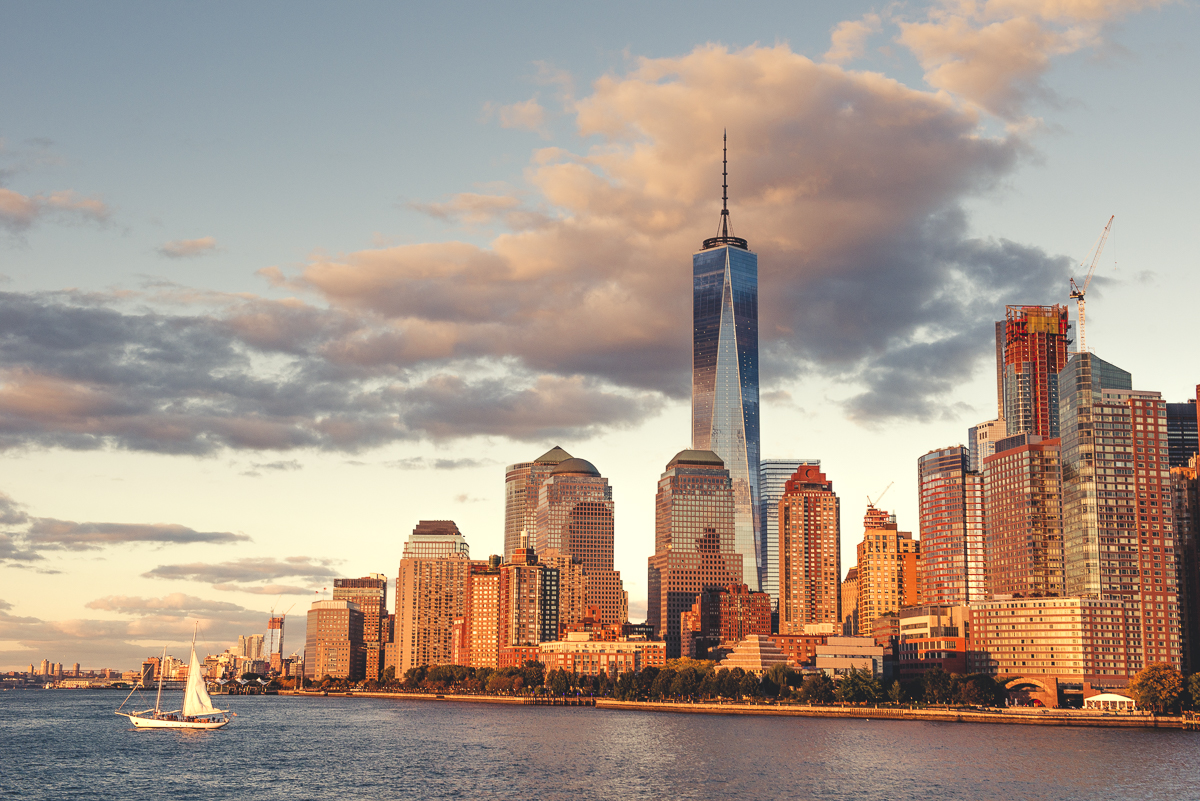 At a Glance
Treat yourself like a VIP on a Seastreak NYS Sunday Brunch Cruise! You'll love our delicious buffet of delicious breakfast favorites and local specialties. You'll make memories that will last a lifetime!
Belford, NJ
January 15, 29; February 12, 26; April 30; May 14
~3 hours
See Schedule & Pricing
A Picturesque, Sunday Brunch Cruise
Treat yourself like a VIP on a Seastreak NYC Sunday Brunch Cruise!
See all the sights of historic New York Harbor

Board in Belford, NJ and then sail through Sandy Hook Bay. We'll pass Earl Naval Weapons Station and the beautiful beaches of Sandy Hook. See Roman Shoal, the West Bank Lighthouses, and Coney Island, before heading under the spectacular Verrazano Bridge. Now in the harbor, we will get up close views of famous landmarks like the Statue of Liberty, Ellis Island, the Battery, and the Brooklyn Bridge. Our crew will even provide narration describing the location and significance of the landmarks as we pass, so that you don't miss anything while busy enjoying the refreshments.

Brunch the way you wish!

Passengers aboard the NYC Sunday Brunch Cruise have options! Just want to see the sights and enjoy a couple cocktails from the water? Great! Then the "Cruise-Only" ticket is the one for you.

If you're planning on spending more time around the bar, or worry you'll get hungry, check out the bar and brunch ticket option below.

Ticket Options

Cruise Only: $45 includes harbor cruise and access to the bar
Cruise with Bar and Brunch: $99 includes harbor cruise, bottomless Mimosas and/or Bloody Marys, and a delicious catered brunch including a cream soup of the day, cheddar bacon & spinach frittatas, potatoes & onions, danish and mini bagels, fresh fruit, steak medallions, mixed vegetables, sweet treats, and more!

Cruise in comfort

All Seastreak ferries are designed with passenger comfort and convenience in mind. Take advantage of the open-air top deck or choose a spacious seat in the temperature-controlled interior cabin. Our vessels are all equipped with state-of-the-art technology to make the ride as smooth as possible, so you won't need to worry about spilling any coffee, tea, soft drinks, or alcoholic beverages that are available for purchase at the full-service bar. We'll even put football on the TV monitors so you don't miss the game!
Schedule & Pricing
Choose from 2 Options: All options include a roundtrip cruise on our luxury passenger ferry from Belford, NJ.
Departure Dates
Sundays
January 15
January 29
February 12
February 26
April 30
May 14
Departure & Arrival Times
Departing from Belford, NJ
Belford, NJ Departure Time
Belford, NJ Arrival Time
11:00 AM
Approx. 2:00 PM
Pricing
Cruise Only

All Ages

Cruise + Bar and Brunch

All Ages

$45
$99
Tickets for this cruise are non-refundable and non-exchangeable.
If you wish to upgrade your Cruise Only ticket to a Cruise + Bar and Brunch ticket you must contact us at 1(800)262-8743 at least 72 hours prior to your scheduled departure with your order ID #.
Seastreak Ferry Terminal at Belford
10 Harbor Way - Belford, NJ 07718View Map
Ticket Office Hours
M-F: 5:00am - 8:30am, 3:30 pm - 8:00pm
Directions, Nearby Amenities, Additional Details
Port Features
Easy Access to NYC Transit Buses

Free Overnight Parking (restrictions apply)

Free Single-Night Overnight Parking
More Seastreak adventures await…