Seastreak Shuttle
West Point Port
Additional Port Details
Logistical information to help plan better for your trip
Events Accessible by this Port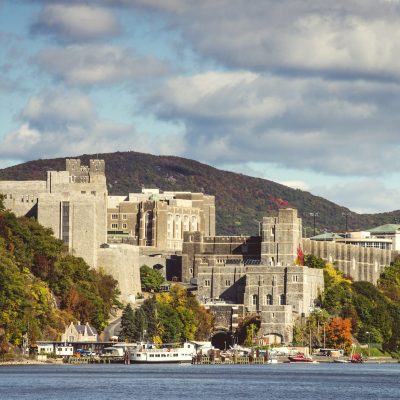 West Point Tour & Fall Foliage Cruise
Bring history to life on a West Point campus tour!
Enjoy a beautiful, narrated fall foliage day cruise from NJ and NYC up the Hudson River to West Point for a tour
Select Fridays/Saturdays/Sundays, September-November 2022
West Point Football Day Cruise
Go to an Army Football game at West Point by ferry from Atlantic Highlands, NJ or Pier 11/Wall Street, NYC to West Point and back, timed to the game. Buy ferry tickets or game + ferry combo tickets through us.
Atlantic Highlands, NJ and New York City to West Point and back
Dates / times vary